HOME>About Mark


| E-mail me: mlummis@RealEstateHalifax.ca |
MORE ABOUT MARK - Testimonials(click here)
Meet Mark Lummis
Your Complete Real Estate Team of Experts

| | | | | | | |
| --- | --- | --- | --- | --- | --- | --- |
| Negotiator | Financing | Home Finder | Counsellor | Problem Solver | Communicator | Marketer |
If you want all the services that I offer, you have two choices:
As your real estate agent, I wear many hats - negotiator, investment counsellor, and communicator to name just a few. In an era of specialization, I specialize in only one thing--RESULTS!
I know Nova Scotia! My goal is to share my knowledge, years of Real Estate experience and my intimate understanding of the local communities to help you make fully informed decisions.

Call Mark today for a no cost evaluation of your home needs. (902)456-5478. or e-mail: mlummis@realestatehalifax.ca
What can a Realtor like Mark G. Lummis offer?
Be aware that the two most common stumbling blocks that stand in the way of a successful sale are:
As a Licensed REALTOR® , I will place your property in one of North America's most successful marketing sources, the MLS® Online and immediately open your home to a large source of well-qualified contacts - Other REALTORS®! Home Buyers are now more than ever hiring a REALTOR® as their "Buyer's Agent" and are obliged to buy a home from that agent. With an MLS agreement, your home will be AVAILABLE TO ALL BUYER'S AGENTS.
Who are your buyers? Some people fall into one of two distinct categories - the "just looking" and the "bargain hunters", who will only buy under distressed circumstances. An Experienced REALTOR® like Mark G. Lummis will screen their clients to weed out the deadbeats and establish a working relationship with their clients. "I know who I am escorting through your home". Before I bring people to your home there are several key questions I ask such as: Have they been approved by a bank for financing? I know how to negotiate the best terms and price on the sale of your property.
If you are planning to sell your home in the near future, contact me for a Free Comparative Market Analysis. This report will compare your home to others currently on the market and recently sold homes in the area, in order to give you a better picture of the market value of your property.
Client Testimonials (click here)
Meet Mark Lummis. . .
Someone who is warm and enthusiastic. Someone who always tries a little harder and does a little more than expected. Someone who has extraordinary patience, persistence and energy. Someone who is highly motivated, determined, honest and reliable...
That someone is Mark Lummis.
Experience:
Mark has been a licensed REALTOR® since 1989, more than a decade of experience waiting to be put to work for you. Mark will make a personal investment of time and money to help with your real estate needs. He genuinely cares about you and your home. Mark insists that, "nothing less than 100% attention", means that if you're buying or selling you're sure to get the best results.
A Little About Mark Lummis:
Mark was born and raised in Halifax and has lived here most of his life.
Mark is a member of:
| | |
| --- | --- |
| | NSAR - Local Board of REALTORS |
| | Canadian Real Estate Association |
Let Mark Help You:
Now that you have become familiar with Mark, you will find he is never too busy to meet your individual needs. If you are interested in the best service in either selling or buying a home, Mark can help you. Call Mark today, and find out how he can help you achieve real estate success!
Specializing in residential & income property, with expert knowledge of Halifax County.
MISSION STATEMENT
The Lummis Team Mission Statement
We will provide the best service possible for every client we represent. We will never tell a client what they want to hear if it is not a reality. We will never enter into a client relationship where we know what is expected of us, cannot be done in good faith. We acknowledge that we may periodically lose business because we are truthful with our clients, and our competitors will tell them what they want to hear to get their business. We will always remember that to have a winning relationship for our clients, we must always have a mutual goal.
We will always remember that our honesty, loyalty, understanding, accountability and creativity are what make us so very different from the real estate masses. We will always utilize a well trained staff to assist in the complex home selling process.
We are in business for LIFE. We will treat our Customers the way we would like to be treated in all contacts. We will give 100% effort on all endeavours that involve our Customers and our Industry. We will strive to determine the needs and desires of our Customers and succeed in getting them what they want. Our success comes when our Customers get what they want. We will both triumph together. We will remember where our business comes from. Our Customers are our business and they deserve extraordinary service from our team. The Customer is not dependent on us, WE are dependent on THEM. We will be enthusiastic, creative courteous and attentive to our Customers at all times. We will treat each other and everyone we come in contact with respect. We will strive to stay on the cutting edge of changes in our Industry for the benefit of our Customers, our team-mates and ourselves.
We share this with you because we believe it is important for you to know how we feel about the real estate industry. You win in life by helping others.
Thank you for this opportunity,
Mark G. Lummis
RESUME
Mark G. Lummis
Realtor
Sutton Group Realty
902-456-5478
OBJECTIVE

To help you define and achieve your real estate goals and build clients for life through exceptional service.

EXPERIENCE

Sutton Group - June, 1999 - Present
Primary responsibility is to sell homes and obtain saleable listings. Clerical work is handled by assistants, allowing me to focus my undivided attention on selling.

| | |
| --- | --- |
| | Helped many families achieve their Real Estate Goals |
| | 99% of all listings have sold |
| | Sales prices have averaged 98.5% of list prices |

July 1997-June 1999

| | |
| --- | --- |
| | A top Metro agent with a focus on new home construction for Greater Homes Realty. |

Sutton Group Dec., 1994 - June, 1999

| | |
| --- | --- |
| | A Top Producing Agent |

HomeLife Pat King - Mar, 1989 - Sep, 1994

Many awards and recognition

PROFESSIONAL
AFFILIATIONS

Active member of the Canadian Real Estate Association
Active member of the Nova Scotia Association of REALTORS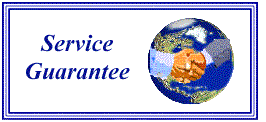 Call Mark today for a no cost evaluation of your home needs. (902)456-5478. or e-mail: mlummis@realestatehalifax.ca
Let me put a

sign on your property!