HOME>Seller's Centre>Helpful Articles>Preparing Your Home For Sale


| E-mail me: mlummis@RealEstateHalifax.ca |
Hotsheet & Newsletter Signup | Free Market Analysis | Home Sellers Handbook |
List Your Home Here
My Guarantee | Home Renovations | Articles for Homeowners
PREPARING YOUR HOME FOR SALE
Best Value In Home Improvements
Some remodelling jobs add value to your home; some actually decrease the marketability. Which are the most cost effective in terms of return on investment when you sell your property?

According the the National Association of Home Builders, improvements that yield the highest return are:
Minor kitchen remodel
addition

104%

Bathroom

95%

Major kitchen remodel

94%

Family room addition

85%

Bathroom remodel

85%

Master suite conversion

83%

Attic bedroom conversion

81%

Exterior remodel

75%

Deck addition

78%

Sun space addition

70%

Home office addition

59%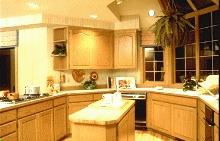 Kitchen remodelling can really pay off!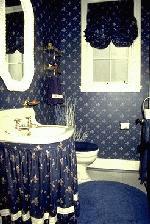 In planning your remodelling project, just remember that the above figures may not apply to your particular job. Don't go overboard with gold plated faucets if you expect to recoup 98% of the cost of your new bathroom. Conversely, don't expect a yield as high as 98% if you install a fiberglass tub surround and the least expensive fixtures you can find. Family rooms and home office projects in basements are far less appealing than those built above ground.
The most common improvement that actually detracts from a property's marketability and value is a swimming pool. Many potential buyers look at a pool and see nothing but expense of upkeep and danger to small children. In fact, some buyers who would otherwise love your home won't even look at a property with a pool. Their reaction: "It would cost too much to fill it in and landscape the area!"
When you get ready to sell your home, be realistic about the desirability of the improvements you have made. Sometimes a minor face lift is all that is needed for increased marketability and a faster sale, but not necessarily a higher price. If you are in doubt, have a professional appraisal done or consult your REALTORŪ for an informed opinion.
Source: Remodeling Magazine's Cost vs. Value Report
National Association of Remodeling Industry.
---
©2002-2003 Mark Lummis. Any reproduction of this site is prohibited.
Website Design & Hosting: BDwebs.net